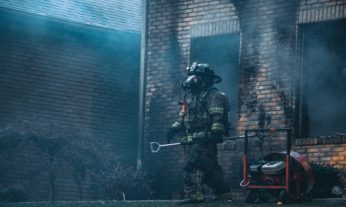 Recent events in Mendocino, Lake, Napa and Sonoma County have highlighted the perils that firefighters face in the line of duty every single day. These heroes put their lives in danger in an attempt to salvage homes and businesses, not to mention crops, livestock, and of course, human life. For the most part, their bravery is rewarded with public adoration and appreciation. Sometimes, firefighters are placed in unpleasant situations that are legally untenable. In such circumstances, they have no choice but to seek local legal counsel.
Recent Firefighters Cases in the News
Do Not be Deterred by the Fireman's Rule
In addition to injustices, firefighters may wish to file civil suits base on injuries that occur during the workday. Because Workers' Compensation laws seem adequate to cover injuries, the California Fireman's Rule disallows firefighters from filing civil suits based on workplace injuries. However, there are specific exceptions to this rule:
When the injury was intentionally caused;

When unintentional actions occur that lead to injury, and the person causing the injury knew or should have known a public safety officer was involved;

When statutes, regulations, or ordinances created to protect public safety officers are ignored or violated.