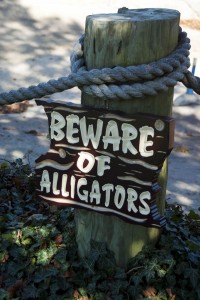 Q: I have a question about employer retaliation. I've worked at the same company for years.  Recently there was a problem on a job site where safety precautions weren't implemented correctly by management, and someone was hurt.  I made my supervisor aware of the problem, but he said if I want to keep my job, I should simply let management worry about those problems, and go about my day.  What should I do?  Can my employer really get rid of me for telling them about that?
California Employer Retaliation Protections
A: California law is designed to protect employees from employer retaliation for raising issues which either violate legal statutes, rules, or other improprieties at the workplace.  For example, the California Occupational Safety and Health Act (OSHA, California Labor Code §§6300-6718) provides for protections to employees who make complaints or notifications regarding the safety conditions of the workplace or job site.  Such employees who make complaints, regardless of whether written or oral, to the employer or to a government agency, cannot be subject to discharge, reprimand, or adverse action by the employer because of those complaints.  Taylor v Lockheed Martin Corp (2000) 78 Cal.App.4th 472, 485.
How serious does your complaint need to be?  Generally, the complaint to the employer or to the administrative body need only be reasonable.  In other words, even if an employee makes a complaint about safety code violations, but the employer's conduct otherwise complied with the relevant rules, they are still protected from any adverse action as long as the employee held a reasonable belief of the violation.
What does an employee do if an employer does take such adverse action against them for making those complaints?  An employee may file an administrative complaint with the California Department of Industrial Relations, Office of the Labor Commissioner.  California Labor Code §98.7.  The complaint must cite the issues raised by the employee, the adverse action taken by the employer in retaliation, and must generally be filed within six (6) months of the action by the employer in question.  If the Labor Commissioner should find a violation of any law, rule or regulation, the Commissioner will order the appropriate remedies for the employee, including "rehiring or reinstatement, reimbursement of lost wages and interest thereon, payment of reasonable attorney's fees associated with any hearing held by the Labor Commissioner in investigating the complaint, and the posting of notices to employees."  Section 98.7(b).  It is possible the employee may not be required to exhaust this administrative remedy before proceeding to file a civil lawsuit against the employer should they choose to do so.  Daly v Exxon Corporation (1997) 55 Cal.App.4th 39, 46.  Even so, filing an administrative complaint with the Labor Commissioner is generally less costly than a civil lawsuit, and the employee might consider that remedy first, in order to see if the administrative body can resolve the problem.
Your complaints about workplace hazards and safety, however, are not the only category of complaints protected under California law.  Employers may not retaliate against employees for refusing to perform any acts which the employee reasonably believes would result in a violation of the rules of law.  Section 2856; Tameny v Atlantic Richfield Co. (1980) 27 Cal.3d 167, 174 fn8.  While this would encompass safety violations, the provision is also broad enough to encompass administrative violations, crimes, or other conduct which would otherwise violate the rules of any state or local law.  In fact, Section 98.6 provides that employers may not take any retaliation against employees for exercising their rights under the Labor Code, and that doing so may entitle the employee various remedies such as reinstatement, reimbursement for back wages, and possible criminal penalties.
If you or someone you know are concerned about this type of workplace complaint, or adverse action from your employer in response, you should contact an attorney to be fully advised of your rights and responsibilities.