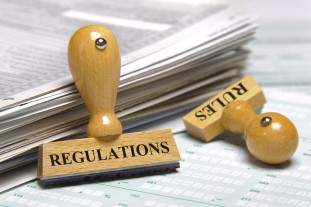 A  look at the new California employment law bills signed into law this last term by Governor Brown.  Governor Brown was busy this last term signing 931 bills into law, and more than a few relate to the workplace in California.
New California Employment Laws
One law extends harassment and discrimination protections to unpaid interns about which we previously wrote. In addition, California implemented a paid sick leave law, The Healthy Workplaces, Healthy Families Act of 2014, which takes effect in July 2015.  As of January 1, 2015, the California-mandated sexual harassment training required of all employers with 50+ employees must include training on workplace bullying.
 In addition, Governor Brown signed the following:
a law that expands the definition of national origin discrimination in the Fair Employment and Housing Act by prohibiting discrimination on the basis of requiring an employee to produce a driver's license unless otherwise required by law;
new laws regarding wage and hour violations, including one that provides liquidated damages to employees who allege California minimum wage violations and another that increases penalties for employers who fail to pay an employee wages when that employee is terminated or resigns; and
a law prohibiting employers from threatening to file false complaints against an employee for immigration-related reasons.
Bills that Failed to Become Law
Some bills were proposed, but were not signed into law. This includes:
a proposed law that would have added "unemployed" as a protected activity under the Fair Employment and Housing Act;
inclusion of home health care workers in the California paid sick leave bill; these workers will not benefit from the new law; and
a proposed law that would have added familial association to the protected categories under the Fair Employment and Housing Act.
It is unclear that this time whether the failed bills will resurface in the next legislative session.
What does this mean for California workers?
California is a state with strong protections for its workers.  Employees are protected from discrimination and retaliation, as well as theft of wages and various other protections.  While this unfortunately does not mean that employers never engage in discrimination or fail to pay workers properly, it does mean that aggrieved workers can assert their legal rights when things go wrong.
Among the things that an employee may be concerned about are:
discrimination on the basis of race, national origin, age or other protected status;
eligible employees who are not paid California minimum wage or who are not paid adequate overtime pay;
sexual harassment by a co-worker and an employer who does not take action to stop such harassment;
employees with disabilities who request reasonable accommodations that the employer refuses; and
employers who attempt to enforce a non-compete agreement after an employee moves on to another job.
Have your rights been violated?
If any of the above situations have happened to you, you may wonder what your rights are.  With so many different laws and rules in California employment, sometimes it's hard to know.  The labor and employment law attorneys at Beck Law P.C. have years of experience representing clients in employment lawsuits.  Our attorneys will meet with you to discuss your situation and explain to you what your rights are.  It takes the guesswork out of your situation.  Call us today to make an appointment for a consultation.