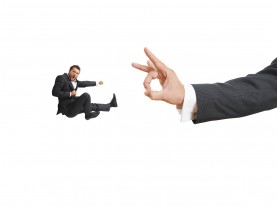 Employment retaliation occurs when an employee is fired, demoted, or faces any other negative employment consequence, after the employee exercises a right protected under federal, state or local law. Common forms that employment retaliation can take include firing, demoting or taking any adverse action against an employee because that employee has:
Reported or threatened to report any illegal activities of an employer;
Filed or participated in a civil suit and/or investigation of an employer;
Participated in labor union or similar activities that involve the employee's right to free association and expression;
Complained about employment conditions; and/or
Filed a complaint against the employer with the California Division of Labor Standards Enforcement Division.
California Laws and Protection Against Employer Retaliation
In California, there are an assortment of employment laws in place that provide employees with protection from retaliation in the workplace. The most important is the California Labor Code, which outlines the protected activities that employees can engage in without fear of retaliation. The Code also outlines prohibited employer activities that will be deemed employment retaliation if proven. These prohibited employer activities include:
An employer cannot retaliate against an employee, nor adopt, create, enforce any regulation, rule or policy that prevents or prohibits an employee from disclosing information to the government and/or law enforcement agencies, when the employee has reasonable cause to believe that the information will disclose a violation of or noncompliance with federal and/or state rules, regulations and/or statutes;
An employer cannot retaliate against an employee who refuses to participate in any activity that would result in a violation or noncompliance with federal and/or state statutes, regulations and/or rules; and
An employer cannot retaliate against an employee who has exercised their rights in any former employment.
Employment Retaliation Investigations
The California Retaliation Complaint Unit is the agency that investigates complaints of employer retaliation. Furthermore, all employees in California have the right to discuss the difficulties they have been facing in the workplace with the California Labor Commissioner Office, and with any other law enforcement or government agency. If you chose to do so, your employer cannot suspend, discipline, demote or fire you because you have provided information to these state agencies.
An employment retaliation complaint can be filed against employers, employment organizations, labor unions and trade organization. Employment retaliation complaints must be filed with California's Division of Labor Standards Enforcement (DLSE). An employment retaliation complaint must be filed within six months following the occurrence of the alleged retaliatory act. However, complaints can be filed within one year of occurrence for complaints filed under Labor Code sections 230(c) and 230.1, within two years for complaints brought under section 1197.5, and no later than 90 days after the occurrence of actions filed under section 1596.88 of the California Health and Safety Code.
If you feel that you have experienced employment retaliation in the workplace in Sonoma County, Mendocino County or Lake County California and would like to exercise your rights, Contact the employment and labor law attorneys here at Beck Law P.C.