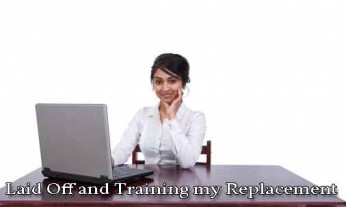 I'm being laid off but have to train my replacement? SCE is Southern California's biggest utility provider. The company has recently faced public criticism after it was confirmed that SCE would be laying off many members of its large IT department in order to replace them with new hires from Tata Consultancy Services (TCS) in Mumbai, India, as well as from Infosys, an IT company in Bangalore. These new employees will be allowed to begin work in Southern California through the U.S. federal government's H-1B program. The intent of the H-1B program is to allow foreign workers to access jobs in the U.S. that employers are unable to fill with U.S. employees. The main complaint about using the two Indian companies is that SCE already had U.S. employees who were trained, ready and willing to complete the work required, thus negating the very need for H-1B employees in the first place.
SCE and the Alleged H-1B Program Abuse
SCE is one of Southern California's largest utility companies, which, before layoffs, reported having 1,800 employees in its IT department alone, with an additional 1,500 workers on contract. The IT department's transition effort will result in an estimated 400 employee layoffs along with an additional 100 employees terminating their employment voluntarily. The employees who will be leaving SCE's IT department have years of experience in their jobs, and will be forced to train their replacements in the upcoming months as part of the broader transition effort. Not surprisingly, many of the workers feel betrayed by SCE, and believe this transition is an attempt to pay lower wages to foreign employees, through the abuse of the U.S. federal government H-1B program. This argument is somewhat persuasive when one considers the very goals and purpose of the H-1B program, which is to provide employers access to non-U.S. employees when there are not enough domestic employees to provide the unique services that their businesses require. However, as one employee put it,
"Not one of these jobs being filled by India was a job that an…employee wasn't already performing".
Laid Off and Training My Replacement
The fact that some of the laid-off U.S. employees will be training their own successors seems to support the claim that the U.S. employees are skilled, trained and capable of providing all of the employment services that SCE requires.
In response, SCE has stated that the transition towards using Tata and Infosys H-1B employees will inevitably "lead to enhancements that deliver faster and more efficient tools and applications for services that customers rely on. Through outsourcing, SCE's information technology organization will adopt a proven business strategy commonly and successfully used by top U.S. companies that SCE benchmarks against."
However, SCE's response does not touch on the issue of why California, home to Silicon Valley and some of the most advanced tech specialists and professionals, was not an adequate location to find the employees that SCE required. Some from within SCE have voiced concerns that the new Indian tech workers do not posses the necessary skill levels of the very people that they will soon replace.
The layoffs at SCE are a unique example of the immigration issues involved in foreign labor and employment. If you think you need a Santa Rosa Labor Attorney, or Mendocino County Labor Lawyer, contact the California labor and employment lawyers at Beck Law P.C. in Santa Rosa today.