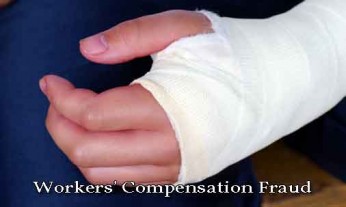 Workers' Compensation fraud. A memorable scene from the television series Shameless featured William H. Macy's character – who was desperate for money, but too lazy to work for a living – taking a job just so that he could intentionally injure himself with a staple gun, and collect workers' compensation benefits. The scene reflects a fear held by many employers about employees taking advantage of the workers' compensation system. It also reflects a fear held by some employees who are injured on the job – a fear that they'll be accused of abusing the system in such a manner.
A No-Fault System
In California, workers' compensation is a no-fault system. This means that an employee can be compensated for an injury resulting from a work accident, even if the accident was the fault of the employee.
For example, let's say a factory worker is carrying a heavy object improperly, and as a result, the employee accidentally drops the object on his or her foot. If the worker's employer has workers' compensation insurance, the injury will be covered. It will be considered irrelevant that the employee was at fault for the accident.
But what if the injury wasn't an accident at all? If the employee intentionally caused the injury, then the situation will be treated quite differently. In this case, the employee would not only be considered ineligible for workers' compensation benefits – he or she would be guilty of workers' compensation fraud.
California Laws Prohibiting Workers' Compensation Fraud
Under Section 1871.4 of the California Insurance Code, it is unlawful to "make or cause to be made a knowingly false or fraudulent material statement or material misrepresentation for the purpose of obtaining or denying any compensation." This means that it is not only illegal for an employee to make a false statement in order to collect workers' compensation – it is also illegal for an employer (or anyone else) to make a false statement in order to prevent someone from collecting workers' compensation.

The California Penal Code also prohibits workers' compensation fraud. Under Section 550, it is illegal to:
Knowingly make or cause to be made any false or fraudulent claims for payment of a health care benefit.
Knowingly submit a claim for a health care benefit that was not used by, or on behalf of, the client.
Knowingly present multiple claims for payment of the same health care benefit with the intent to defraud.
Knowingly present for payment any undercharges for health care benefits on behalf of a specific claimant – unless overcharges for the same client are present for reconciliation at the same time.
The Code specifically states that for the offenses described above, the term "health care benefit" includes workers' compensation benefits.
If You Have Questions
As you can see, both employees and employers can face legal penalties if they are found to have committed workers' compensation fraud. If you have any concerns about whether you are handling a workers' compensation claim properly, you may wish to consult an attorney. If you are located in the Santa Rosa area, you can call or email the employment and labor law attorneys at Beck Law P.C., who can answer your legal questions.