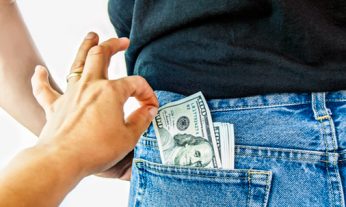 Immigrant workers make up roughly one-third of California's workforce, paying over $5 billion in state taxes each year. Even so, the political climate has undoubtedly been alarming of late, leaving many to feel vulnerable. Many people now worry about losing their homes, jobs, and families.  In these challenging times, understanding California labor law can bring a bit of comfort in the workplace. If you are an immigrant living and working in California, there are laws on the books to protect you. Let our experienced legal team fight on your behalf.
The Battle Against Immigrant Workers Wage Theft
In an effort to combat wage theft, Governor Brown signed SB 588 into law in 2015. Wage theft occurs when employers illegally withhold wages from an employee. It occurs in numerous ways:
Offering hourly rates below minimum wage;

Failing to pay overtime at the state and federal rates;

Compelling workers to put in time "off the clock."
Research indicates that immigrant workers and low-wage earners tend to be disproportionately impacted by these actions because they are unaware of the laws or they fear losing their jobs if they complain.
SB 588 seeks to give workers greater protections and more leverage when they do file a claim.  Now, employers may face a levy on their business bank accounts or a lien on their property if they are found guilty of wage theft.
Offensive Language Eliminated
SB 432 took effect in January 2016, and it effectively removed the word "alien" from the California Labor Code. The elimination of the derogatory term was intended to recognize the value and contributions of immigrant communities in California.
Eliminating E-Verify Except for Federal Work
The Employment Acceleration Act of 2011 provides key protections to laborers.
California Section 2812 deals specifically with electronic employment verification, known as the e-verify system. It states that, except when required federally, employers may not require employees to use the e-verify system. The exceptions include:
When it is required in order to receive a government contract;

When required to apply for or maintain a business license:

When being penalized for violating other licensing laws.
Basically, this means that it is illegal for an employer to use the federal E-Verify system to check a worker's authorization status except in the case of government work. This applies to both current and potential workers.
Professional Licensing Available to All Californians
SB 1159 allows all Californians the opportunity to become licensed in 40 different professions.  By allowing the use of either a social security number (SSN) or an Individual Taxpayer Identification Number (ITIN), the law essentially allows anyone in the state to obtain a license, irrespective of immigration status.
If You Experience Workplace Discrimination Based on Immigrant Status
When your employer is treating you unfairly, you need an advocate. Rely on the aggressive, ethical team at Beck Law to handle your Sonoma County, Mendocino County or Lake County California Labor and Employment Law concerns.  Contact us today in Santa Rosa for a confidential consultation.