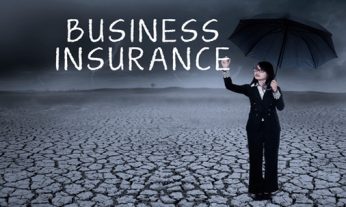 As a business owner, will you be covered by your general liability insurance policy if an employee sues for discrimination? It seems at first glance that you ought to be covered if there are no exclusions specified in the policy, so many employers are surprised to find that insurers may deny coverage.  If you find yourself in this situation, an experienced employment law attorney may be able to help.h0Hey
Reasons for Liability Insurance Claim Denials
Liability insurance claims may be denied for any number of reasons, but three very particular issues may come into play with a discrimination case: The lack of coverage for economic issues, requirements associated with mental health claims, and the purposeful nature of discriminatory acts.
Let's say an employee purports to have been passed over for a promotion due to race, age, or other protected status. He seeks compensation for multiple economic losses, including past and future earnings and benefits. Additionally, he is claiming psychological injury, as the entire incident caused a serious blow to his confidence and mental health. Your general liability policy does not cover those things: it covers three key areas:
Property damage;

Bodily injury;

Personal/advertising injury.
Now, while some might think the mental health piece of the claim to be covered under the bodily injury portion of the policy, in practice those types of problems are covered only if associated with a physical injury.
Coverage may not kick in for another reason: The injury to your employee was not due to an accidental occurrence. General liability policies do not cover intentional actions.
Umbrella Policies and Employment Practices Liability Insurance Coverage
In some instances, discrimination claims may be with protected with umbrella coverage under Personal And Advertising Injury Liability. In other cases, Employment Practices Liability Coverage (EPL) may be necessary. This type of coverage kicks in when a lawsuit is filed, not when an alleged incident occurs. Of note, while such policies typically cover situations involving discrimination, they often do exclude intentional acts of wrongdoing. In discrimination cases, the claim is typically surrounding intentional behaviors. In other words, if the jury finds that an employer purposefully discriminated against an employee, the policy may not cover damages.  Even so, court costs may still be covered up until a finding of intent is delivered. Having those costs covered often makes holding a policy of this kind worthwhile.
Liability Insurance – Other Considerations
As an employer, there are other factors to be aware of when purchasing liability insurance of this kind:
Lawsuit Decisions: Who chooses the attorney? If the insurer has someone in mind but you have your own ideas as to counsel, who gets to make the final decision? It is not something you want to haggle over in the face of a lawsuit.

Settlement issues: The insurance company may not see eye-to-eye with you when it comes to settlement decisions. You need to know just how much control you will have over final pronouncements when discussions like this are underway

before

they occur
Making the Right Liability Insurance Decisions
Clearly, protecting your company from lawsuits is critical. But obtaining the right coverage is much more complex than many employers realize. For help in making these kinds of decisions, or in getting insurance companies to work with you in the event of a lawsuit, the experienced employment law team at Beck Law P.C., can help. If your business is in Sonoma County, Mendocino County, or Lake County California, contact us today in Santa Rosa for a confidential consultation.
BECK LAW P.C. – SANTA ROSA – PETALUMA – UKIAH – LAKE COUNTY