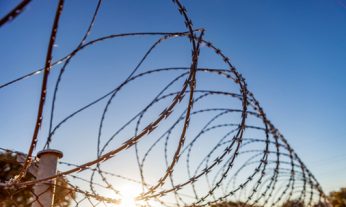 Immediately after pronouncing herself a transgender woman, 53-year-old Meghan Frederick experienced transgender discrimination via a lack of respect, isolation, and outright harassment. As a correctional officer in a maximum-security prison, she discovered that colleagues as well as supervisors were more likely to react to her with rejection than acceptance. Ultimately, she felt she had no choice but to file a discrimination lawsuit. If you can relate to this case, you may wish to contact an experienced employment attorney, as well.
Meghan's Transgender Discrimination Story
A career in finance segued into a position in the California Department of Corrections and Rehabilitation for Meghan. There, colleagues welcomed an athletic man. But some years later Frederick began to transition, and after five years announced that she wished to be identified as a woman.
Since then, sergeants, lieutenants, and captains have all misidentified her gender. She filed internal complaints against them, but nothing changed. Her vehicle has been vandalized multiple times since her announcement, as well, signaling the loathing fellow employers feel toward her.  She has spent years walking into rooms in the workplace, only to be ignored or stared at wordlessly. Meghan has been insulted over the intercom and has repeatedly had to correct peers who refer to her as "sir." The least desirable assignments were given to Frederick, and her movements were frequently restricted for unusual periods of time. More significantly, Frederick claims her life was put in danger.
When inmates witnessed colleagues undermine her and openly disrespect her, it made her a target. In fact, inmates made death threats against her more than once – threats that her superiors failed to inform her about in a timely manner. Typical protocol requires that correctional officers be separated from inmates who have stated they wish to harm them personally. In Frederick's case, she was not informed of the threats until weeks after they occurred, and she was required to work with the menacing inmates despite the accentuated risks associated with such threats.
Options When Transgender Discrimination / Discrimination is Pervasive in the Workplace
Why not find another job, some might wonder. Frederick says she will not be bullied. She is proud of herself and her work, and refuses to back down to transgender discrimination and retaliation. Frederick believes that fighting back through the courts will improve life for her, but the impact of the transgender discrimination suit may have much larger implications. Transgender men and women throughout the country experience workplace discrimination every day. This lawsuit shines a light on the types of behaviors condemned by state law. In California, the California Fair Employment and Housing Act (FEHA) specifically prohibits discrimination based on gender identity. Additional protections are in place related to housing, education, workplace dress codes, bathroom use, and hate crimes.
Aggressive Legal Help for Transgender Discrimination

If you have experienced discrimination in the work place, the law is on your side. At Beck Law, our aggressive employment team will go to the mat for our clients in Sonoma County, Mendocino County, and Lake County California discrimination cases. Contact us in Santa Rosa today for a confidential consultation.