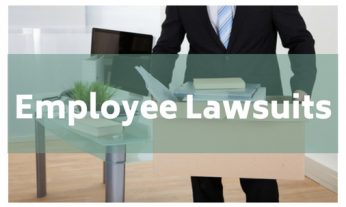 Employee lawsuits happen. Employees sue their employers for a number of issues, generally centered around discrimination complaints. The complaint may be against managers, co-workers, or even individuals who are not a part of the organization. A local Santa Rosa labor attorney can help you fight back. What types of discrimination might warrant legal charges?
Age: Individuals over age 40 are protected in the workplace;

Disability: Physical and emotional limits must be accommodated;

Pregnancy: The same accommodations given to any injured employee must be given to pregnant women;

Race/national origin: Hiring/firing, promotions, training and so forth may not be based on race;

Religion: Reasonable accommodations for an employees' religions beliefs must be made;

Sexual Harassment: Harassment directed toward an employee based on gender, sexual preferences, or sexual identification is illegal;

Sex: Gender or sexual preference cannot be factored in when considering promotions, training, or hiring and firing;

Genetic information: Genetic predispositions toward disease that may incur insurance costs cannot be a factor in employment decisions;

Retaliation: Employees who report problems must not be retaliated against.
Employee Lawsuits – Filing Charges
Employees may file charges for discrimination with the US Equal Employment Opportunity Commission (EEOC) or with local agencies here in California. Your attorney will know the best route to proceed.
California Laws on Employee Lawsuits
In California, lawsuits against employers are 46% higher than the national average. The reason for this is that state laws are more stringent than federal laws or than many other state laws in the nation. Some of the issues addressed in California state law that are less strict in federal law include:
Credit checks: Employment decisions may not be made based on an individual's credit history;

Pregnancy accommodation: Unless the business would suffer a significant hardship by accommodating the needs of pregnant employees, they must adapt the job requirements for these women;

Criminal Record: Job applications may not ask whether or not applicants have been convicted of a crime.
Employee Lawsuits and Issues With Retaliation
The number of lawsuits that charge retaliation is astounding; nationwide, 45.9% of charges include this claim. Victims assert that they are passed over for promotions, training opportunities, and raises because they have become a thorn in the side of management. Even if the accused harasser is dealt with effectively, businesses are at risk of retaliation lawsuits if those who report discrimination are held back after their complaints are filed.
Nationally, nearly one in four lawsuits result in payouts based on discrimination, averaging $160,000 for each case. Most of these lawsuits are resolved in less than one year.
Your Lawsuit
If you are facing an employee lawsuit, take heart in the fact that the law is on your side. The labor and employment law attorneys at Beck Law P.C., have experience dealing with such cases. Is your company located in Sonoma County, Mendocino County or Lake County California? Contact us at our Santa Rosa office located at 2681 Cleveland Avenue, just north of Coddingtown Mall and just south of the Empire College School of Law.