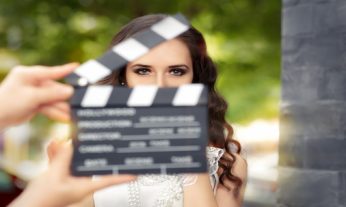 When gender bias rather than qualifications and experience influence workplace decisions, companies will face legal challenges to their practices. If you believe you have been held back due to your gender, an experienced employment attorney may be worth consulting.
The Case at Paramount Pictures
Paramount Pictures is facing a gender bias and discrimination lawsuit. The former head of marketing and distribution, Megan Colligan, claims that a culture of gender bias led to her last days with the corporation.
Plaintiff's Claims of Gender Bias and Discrimination

The suit alleges that female employees are consistently overlooked for promotions. A case in point involves Brad Grey, who left the company in the spring of 2016 and was replaced by Jim Gianopulos. Since that event, four women have resigned from their executive positions. Colligan believes that systemic discrimination at Paramount must be remedied, and vows to fight for the rights of women until the organization is revamped and the matter is resolved.
Paramount's Rebuttal to Gender Bias and Discrimination Claims

In the meantime, Paramount has promoted a number of women to prominent positions:
Mirelle Soria will head the animation department;

Elizabeth Raposo was promoted to be the president of production;

Syrinthia Studer will lead acquisitions.
California Law on Gender Bias and Discrimination

Both state and federal law prohibit discrimination in the workplace. In California, the Fair Employment and Housing Act (FEHA) clearly defines the legal requirements for employers with regard to discrimination:
It applies to all private and public employers, employment agencies, and labor groups;

Companies with five or more employees may not discriminate or retaliate against someone in a protected category;

Harassment against such an employee, volunteer, intern or contractor is prohibited.

All business practices must be free of discrimination and/or bias, including:

Advertising;

Applications, job screening, and job interviewing;

Hiring, promotions, transfers, separation of workers, or termination;

Ability to participate in job training, apprenticeship programs, or other workers' organizations;

Compensation and workplace conditions.
Dealing with Discrimination
When workers do experience discrimination or harassment, they are entitled to file a complaint with the human resources department, or to even sue the company. A number of potential remedies may be attained, including:
Remuneration for the differential in pay;

Lost past and/or future earnings;

Reinstatement after losing a job;

Promotions previously denied;

Changes in company policy:

Training opportunities and fees;

Punitive damages;

Emotional distress;

Court costs and attorney's fees.
When You Need an Employment Attorney
If you find yourself facing discrimination in the workplace based on gender, or any other protected category, the knowledgeable and accomplished labor and employment law legal team at Beck Law can help. We believe every worker is entitled to a safe and satisfying work experience, and will go to bat on your behalf. For employees in Sonoma County, Lake County, and Mendocino County, contact us in Santa Rosa for a confidential consultation.