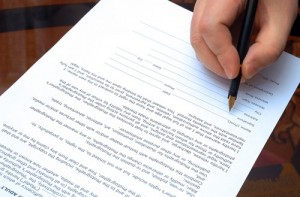 How Long do I Have to Sue My Employer? If your potential suit is in regards to a Fair Employment and Housing Act Violation, earlier this year, a California Court of Appeals released a decision regarding an employee's claim under the Fair Employment and Housing Act (FEHA).  The decision is the first to address the issue of how long an employee has to file a claim, that length of time also known as the statute of limitations. (Non-FEHA claims: intentional infliction of emotional distress and negligent hiring)
Fair Employment and Housing Act
FEHA prevents discrimination in employment on the basis of a variety of reasons, including:
Age (over 40);
Race;
Marital status;
Gender; and
Sexual orientation.
FEHA also protects employees from retaliation for reporting discrimination in the workplace.  Employees may file private lawsuits under the FEHA, but they first must go to the California Department of Fair Employment and Housing to exhaust their administrative remedies.  An employee has one year from the date of the discriminatory act to file a claim with the Department to seek what is referred to as a right to sue letter.
Employers Cannot Shorten the Time to Sue under the FEHA
The employee in the case, Ellis v. U.S. Security Associates et al., worked as a security guard for a company in Northern California and alleged that she was subjected to sexual harassment by a supervisor.  As the court's decision details, Ms. Ellis reported unwanted sexual advances and unrealized promises to raise her rate of pay.  Ms. Ellis filed a claim with the Department of Fair Employment and Housing and received a right to sue letter.  She then filed a lawsuit against her former employer.
The lower court dismissed Ms. Ellis' claims because she had signed an employment agreement when she started working for the security company in which she agreed that she only had 6 months to bring any discrimination claims.  While parties to agreements sometimes do agree to shorten the statute of limitations, the practice is one that has been met with varying success throughout the country.  In this particular instance, the Court of Appeals determined that the provision in the contract shortening the statute of limitations was against public policy and it reversed the lower court's decision.
The Court of Appeals' decision on public policy was based on the premise that the FEHA is designed to protect employees against discrimination and retaliation in the workplace and provides remedies for employees who have experienced either.  The FEHA also requires employees to exhaust all administrative remedies.  An employee who follows the rules of the FEHA and exhausts all administrative remedies will likely not be able to sue within a shortened amount of time as allowed by an employment contract.  Therefore, if enforced, the 6-month time period that Ms. Ellis agreed to in her employment contract would have the result of not allowing Ms. Ellis to pursue her claims under the FEHA.  The court determined that this was against public policy and the purpose of the FEHA.
Contact Us for Legal Help
Do you feel you have been harassed or discriminated against at your place of employment? The labor and employment attorneys at Beck Law P.C. have experience litigating employment lawsuits, including sexual harassment and retaliation cases and can advise you on these types of matters.  Please contact us if online or by phone at 707-576-7175 to schedule a consultation with one of our attorneys.
Photo Credit: thinkpanama via Compfight cc