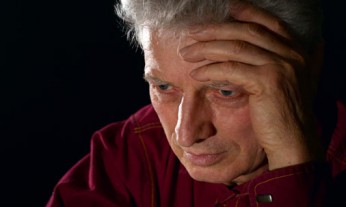 California age discrimination law – Understanding the basics. Age discrimination is the unlawful practice of treating someone differently because of their perceived or actual age. Age discrimination is specifically prohibited under both employment law and housing law. Age discrimination is one of the many forms of discrimination along with discrimination based on sex, race, and religion, and is explicitly prohibited under both California state and federal laws. Under federal law, the Age Discrimination in Employment Act (ADEA) prohibits age discrimination in the workplace against people who are 40 years old or older. This law does not provide protections for those workers who are under the age of 40 and face age discrimination in the workplace, and the ADEA also does not make it illegal for an employer to favor an older worker over a younger worker, even if both workers are 40 years of age or older.
The FEHA & Employment Discrimination
The California state law that provides protections against age discrimination in the workplace is the Fair Employment and Housing Act (FEHA). The FEHA prohibits discrimination, retaliation and harassment in both housing and employment when such illegal practices are based on a person being 40 years or older or because of that person's "religious creed, color, national origin, ancestry, physical disability (including AIDS and HIV), mental disability, medical condition, marital status, sex (including pregnancy, childbirth, or related medical conditions), age (40 or older), or sexual orientation (heterosexuality, homosexuality, and bisexuality)."
The FEHA is part of California's broader public policy goals of protecting residents' civil rights to obtain, hold and seek employment while being free from discrimination. The FEHA is enforced by the Department of Fair Employment and Housing (DFEH), the agency that prosecutes cases brought under the FEHA, and the Fair Employment and Housing Commission (FEHC), the state agency that rules on cases brought by the DFEH and citizens. Claims that an employer has violated the FEHA can be litigated either in an administrative hearing before the FEHC, or in civil court. If an administrative hearing is held, an employee who wins a claim against an employer can recover past wages, out of pocket expenses, and also up to $150,000 in emotional distress damages. When an FEHA case is litigated in civil court, the employee can recover unlimited monetary damages for emotional distress, punitive damages, past wages, attorney's fees and any other out-of-pocket expenses associated with the case.
Employers Covered Under FEHA
Any employer that regularly employs five or more persons is covered under the FEHA. Ultimately, private employers, as well as state, local, counties and all other governmental bodies are covered by the FEHA, as well as labor organizations, apprenticeship programs and employment agencies. Furthermore, an exception to the five-employee minimum requirement exists when harassment is alleged. In such a situation, all employers who employ one or more persons or receive the services of one or more independent contractor(s) can be found guilty of violating the FEHA because harassment occurred based on age in the workplace. Under the FEHA, an employer is guilty for harassment that occurred in the workplace that the employer either ignored, or should have known about, but did not act to prevent further discrimination, harassment or retaliation. Furthermore, individual co-workers can be found personally liable for violating the FEHA, but only if they engaged in harassment.
Do you need legal representation in an age discrimination employment law suit? Contact an employment law attorney at Beck Law P.C. in Santa Rosa, California today.