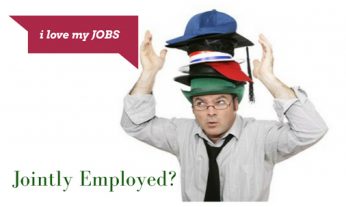 Does your business include employees who are jointly employed (meaning that they work for you and another employer), as well as employees who work only for you? If the answer is yes, a new ruling from the National Labor Relations Board (NLRB) may complicate how your company handles collective bargaining.
In the case of Miller & Anderson, Inc., the NLRB was faced with the issue of whether workers who are solely employed by one employer can collectively bargain alongside jointly employed workers without the permission of their employers. It does not mark the first time the NLRB has ruled on the jointly employed issue. In 2000, in the case of M.B. Sturgis, Inc., the NLRB ruled that employer consent was not necessary. In 2006, however, the NLRB took the opposite approach in Oakwood Care Center, 348 N.L.R.B. No. 37, and held that Sturgis was incorrect.
The ruling in Miller & Anderson is a return to the Sturgis standard. It holds that jointly employed workers in this situation can bargain collectively, regardless of whether their employers approve.
A Return to the Old Standard
This issue involves Section 9(b) of the National Labor Relations Act. Section 9(b) refers to different types of bargaining units, such as "employer units," "craft units," and "plant units." The NLRB has long held that when employer units contain employees who work for multiple employers, these "multi-employer" units can only bargain collectively with the consent of all parties – meaning all of the employers involved have to give their permission.
But what happens when some of the employees are employed by a "supplier" employer (such as a temp agency) and perform work for a "user" employer? (The NLRB refers to these types of units as "Sturgis" units.) Does a Sturgis unit constitute a multi-employer unit?
In Oakwood, the NLRB ruled that Sturgis units are multi-employer units. However, Miller & Anderson reverses this holding. It states that multi-employer units are created "without regard for any preexisting community of interest among the employees of the various separate employers." According to the ruling, a traditional multi-employer unit contains employees whose employers have nothing to do with one another, aside from being in the same industry.
A Sturgis unit, on the other hand, contains employees who are all employed by the same employer (even though some of the employees are joint employees, who also work for a different employer). The Miller & Anderson ruling states that because workers in Sturgis units share an employer, Sturgis units are not multi-employer units, and that they meet Section 9(b)'s definition of an employer unit – which does not require employer consent to bargain collectively. [Read more…]