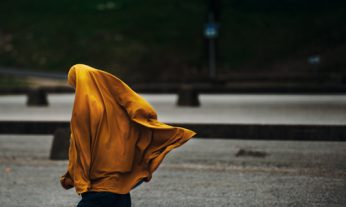 National origin discrimination in the workplace. Angry rhetoric and fear surrounding immigration are all over the current news headlines. What impact does it have on individuals from foreign countries, particularly those countries called out as dangerous? With all the debate on immigration, many individuals who have legal status in California are worried that they are bound to face national origin discrimination in the workplace. If you believe your national origin has impacted employer's decisions toward you, you may need an experienced employment attorney.
Legal protections exist for individuals from every country. Title VII of the Civil Rights Act of 1964 was designed to protect both applicants and employees from employment discrimination, whether they or their ancestors hail from France or Somalia, Australia or Sudan.
What Does National Origin Discrimination Look Like?
This type of discrimination, which is based on a person's heritage, or cultural, physical or linguistic attributes associated with a particular national origin, can display itself in many ways:
Refusing to recruit or hire workers based on surname, traditional attire, or nationality;

Requiring workers to stay behind the scenes, or out of the public eye due to appearance or national origin;

Segregating workers of one background from those of another;

Harassing or teasing workers about their food, attire, habits, etc.;

Disciplining workers more frequently or severely based on nationality;

Failing to provide equal wages and benefits, or failing to promote due to national origin;

Transferring, or refusing to transfer, based on national origin;

Terminating or laying off employees based on national origin.
National Origin Discrimination – Overlapping Issues
Multiple issues frequently intersect when discrimination based on national origin occurs. For instances, prejudice toward someone of Somali descent may be predicated on issues surrounding religion. Perhaps discrimination associated with Asian ancestry may be connected to racial sentiments. Gender, religion, race, color, and national origin may all be involved in a single discrimination complaint.
Inappropriate Job Screening
Practices that create a disparate impact on particular groups by screening out individuals on the basis of national origin are unlawful. The elimination of obstacles that either inadvertently or purposefully limit applicants based on national origin must be removed. Even when recruiters or temporary job placement agencies are involved, equal access to employment is required.
Conflicting Motives in Employment Decisions
Often employers make decisions based on multiple factors, and contend that a given outcome would have occurred regardless of national origin. While there may be merit to such a claim, it is incumbent upon an employer to make this showing.  If the employer can make a case for the employment decisions, the employer may still be on the hook for declaratory and injunctive relief, as well as attorney's fees.
Defending Against National Origin Discrimination
At Beck Law P.C., our attorneys pride themselves on the aggressive pursuit of justice. Our knowledgeable team will investigate your claim and help you with labor disputes surrounding discriminatory practices in the workplace. You do not need to stand still and submit to discrimination based on your national origin. Contact our Santa Rosa office today for your confidential consultation.
BECK LAW P.C. – SANTA ROSA – PETALUMA – UKIAH – LAKE COUNTY