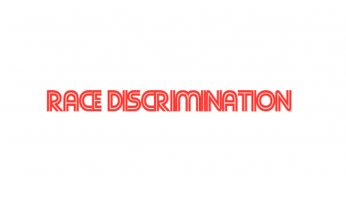 Race discrimination in the workplace? What would you say if someone told you "there is no biological reality to human race." That is right: Anthropologists have believed for years that there is no such thing as variation in biological races. Despite these scientific conclusions on race, racism itself continues to be pervasive in America. U.S. courts are working overtime to protect the rights of Americans who face discrimination due to their skin color, heritage, or culture. If workplace discrimination due to race has impacted you, an experienced employment law attorney can help.
CNN Race Discrimination Lawsuit is Not Going Away
A California Appellate court found that CNN was not off the hook in the case of Stanley Wilson v. CNN. In a 2014 suit, Wilson claimed that after years of being passed over for promotions, he was ultimately fired from CNN. While CNN asserts the firing was a result of plagiarism, Wilson contends that race discrimination was at the root of the termination.
In an anti-SLAPP (strategic lawsuit against public participation) motion against Wilson, CNN argued in favor of its "protected activity" in the free speech arena. The trial court granted CNN's motion, and Wilson's claims were dismissed.
But in December of 2016, the Second Appellate Court essentially found that free speech does not trump an employee's right to a discrimination-free workplace, nor the does it give employers the right to retaliate against employees. Wilson's suit is alive and well and will proceed.
What Constitutes Race Discrimination?
Race discrimination is a violation of the Civil Rights Act of 1964, and comes in many variations. Some markers of this type of unlawful activity include:
Job Accessibility: Not being recruited, hired, or being fired, due to race;

Segregation: Experiencing physical isolation or exclusion from positions, responsibilities, or relationships; even having one's employment files coded according to race;

Being passed over for promotions despite experience, seniority, or qualifications, particularly if specific groups are disparately impacted;

Harassment: Exposure to derogatory or unflattering racial comments or labels causing one discomfort in the workplace;

Lower Pay: Experiencing significant pay differentials which appear to be based on race;

Duties: Being assigned to tasks which are more menial in nature, with less authority or impact;

Fewer Training Opportunities: Being excluded from opportunities for professional development.
How Common is Race Discrimination in the Workplace?
Unfortunately, discrimination occurs more often that many Americans would like to admit. In fact, the number of complaints received by the Equal Employment Opportunity Commission (EEOC) since 2011 based on race is approaching 50,000.
Employers Will Not Confirm that Race is Linked to Decisions
Employers tend to rationalize workplace policies by claiming their decisions were based on everything except race. In these instances, the employee in question may face attacks on job performance and qualifications that might be difficult to quantify. Establishing that employer behaviors are systemic and targeted is sometimes difficult to do. Our employment attorneys specialize in workplace discrimination in Sonoma County, Mendocino Count, and Lake County California and will work aggressively to recover the compensation you deserve. Contact Beck Law P.C. today for a confidential consultation.
BECK LAW P.C. – SANTA ROSA – PETALUMA – UKIAH – LAKE COUNTY