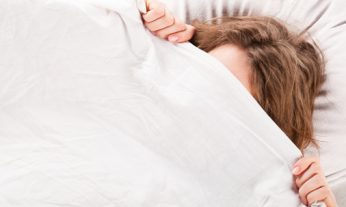 Do California seasonal employees accrue sick leave? Let's say you are a seasonal employee, and you suddenly become ill. Should you show up to work anyway, and risk infecting others? That may seem like a better option than losing a day's pay, or even your job, right?
The fact of the matter is, you do not have to make that choice if you work 30 hours a week or more. Paid sick leave (PSL) is available to temporary, seasonal, hourly, exempt, and nonexempt employees. California law requires employers to provide at least on hour of paid sick leave for every 30 hours worked. So, take the day off and stay home in bed where you belong! Your employer cannot ask you for a doctor's note and cannot retaliate against you for using your PSL.  If your employer is not following the law, contact an experienced employment attorney.
What if I do Not Use My Sick Days?
On the other hand, let's say you are super-healthy and never need to take time off.  What happens to your paid leave? Gone are the days of use-it-or-lose-it. California law allows you accumulate up to 48 hours of unused leave. Even if you can only earn 24 hours of leave each year, hours can be rolled over into the next year. The exception is if employers provide the hours in a lump sum at the beginning of the year. In that case, they are not required to allow a rollover.
Exemptions in the Law
There are, however, exceptions to the rule. Workers who are not entitled to sick leave under this law include:
Certain aviation employees, including cabin crew from particular airlines;

Home Support Service employees;

Construction employees;

Employees with a collective bargaining agreement who earn not less than 30% of the state minimum wage.
Compliance with the Law
Employers are required to do several things in order to remain in compliance with California law regarding sick leave mandates:
Provide a written copy of the sick leave policy;

Display a poster of the sick leave poster;

Provide a minimum of 24 hours of paid leave per eligible employee per year;

Calculate, track and report employee sick leave balances on pay stubs;

Keep sick leave records for at least three years.
Use PSL for Other Circumstances
Employees may use paid sick leave to care for sick family members, too. If your child, spouse, registered domestic partner, parent (or parent-in-law) grandparent, sibling, or grandchild is ill, you have paid time off to provide care. In fact, PSL may be used if you are a victim of domestic violence, stalking, or sexual assault.   [Read more…]