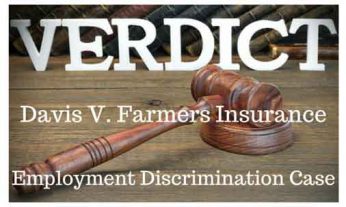 What happens in an employment discrimination case, if a jury finds that the employer had a discriminatory motive for firing an employee, but also finds that the employer had legitimate reasons and would have fired the employee even without the discriminatory motive?
Courts have long struggled with how to properly resolve these types of cases. The Supreme Court of California laid out its standard in 2013, in the case of Harris v. City of Santa Monica, in which Wynona Harris, a bus driver, alleged that the city improperly fired her because of her pregnancy. The Court ruled that if illegal discrimination is a substantial factor motivating an employee's firing, but the employer can prove that it would have made the same decision without that motive, then it is improper for a court to award the employee with damages or back pay – or to require the employee's reinstatement.
However, the Court also held that employers in such cases may still be on the hook for their employees' attorneys fees and costs. Also, it may be appropriate for a court to take action against the employer to prevent further discrimination in the future by issuing an injunction or declaratory relief.
Employment Discrimination Case – The Davis Ruling
While some forms of relief are available for plaintiffs like Harris, they are not guaranteed. This was reinforced in the 2016 case of Davis v. Farmers Insurance Exchange, in which a California appeals court has applied the rules of the Harris decision.
William A. Davis filed a complaint against Farmers after being terminated from a district manager position. He alleged that Farmers had discriminated against him on the basis of his age, in violation of public policy. When his case was pending, the Harris decision was issued, which led the trial court to instruct the jury that Farmers is not liable for damages if Davis would have been fired even without the presence of age discrimination.
The jury found that age discrimination was a substantial motivating factor in his firing, but also found that Farmers would have fired him anyway for legally permissible reasons. Accordingly, the trial court dismissed the case without awarding Davis any damages. The court also ruled against Davis's requests for declaratory relief, injunctive relief, and attorney's fees.
On appeal, the Supreme Court of California ruled that the jury instructions were proper under Harris. Davis had argued that Harris only applied to cases under California's Fair Employment and Housing Act (FEHA), but the Court held that the jury instructions related to causation and motivation apply to both FEHA cases, and cases involving wrongful termination in violation of public policy.
The Court held that Davis was ineligible for declaratory or injunctive relief because he failed to seek these forms of relief in his complaint, and there was no threat that the wrongful conduct would continue to harm Davis in the future. The Court held that Davis was not entitled to attorney fees, either, because the jury's verdict did not "result in the enforcement of an important right affecting the public interest," and it did not provide a significant benefit to others. (The case was remanded for retrial, however, on a separate wage claim.)
[Read more…]