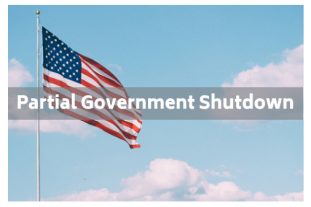 If you are a federal employee who has been furloughed due to the partial federal government shutdown, you are likely frustrated by your situation. During the government shutdown, there are some definite do's and don'ts of which you should be aware:
During Government Shutdown Do…
Understand that your paycheck is not guaranteed at the end of the shutdown. Congress must vote on whether or not employees will receive back pay for the period during which they were furloughed.

Feel free to make health insurance claims during the furlough. Your benefits through the Federal Employees Health Benefits program continue even if premium payments are late.  The employee portion of your premiums will be accumulated and tacked on to your checks once they start rolling in again.

Consider yourself continuously employed in terms of years of service for retirement. A break in service will not be a factor until or unless the shutdown lasts at least six months in one calendar year. (Let's hope that is not a bridge you have to cross!)

Consider filing for

unemployment benefits.

Eligibility is based on your being unemployed due to no fault of your own. While furloughed, you are still considered an employee of the federal government, but since you are not collecting a check, you may qualify. Make sure you understand the requirements that go along with receiving this support.

Seek a second job—with caution. There are strict ethics rules that apply to federal employees and outside work, which are still in effect during the furlough. You could jeopardize your federal job if you violate those rules.

Feel free to contact your members of Congress to express your views on the federal government shutdown. Freedom of speech is still alive and it is your right to express your concerns as a furloughed government employee, without fear of retribution.
During Government Shutdown Don't…
Don't volunteer to go into the office even though you are not getting paid. You are not permitted to perform any job-related tasks during a federal shutdown. Period.

Don't make the mistake of thinking you can take your annual leave or paid time off during the furlough. The Antideficiency Act prohibits using paid leave at this time,

even if that leave was previously scheduled.  

Do not anticipate growth in your federal retirement plan. Payments cease during a furlough, meaning neither employee contributions or agency matches will be made. On a positive note, if congress does issue back-pay when the furlough ends, these payments can be made retroactively.

Don't use your government-issue cell phone or laptop except to check in on the status of the furlough.