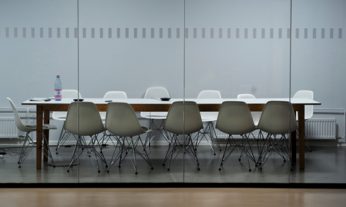 New employment laws for 2018. If you are an employee who feels that unfair or illegal procedures have impacted your success at the workplace, you are not alone. Studies indicate that across the nation, nearly 12% of businesses experience a legal challenge to business practices at some point; California's rate is 40% higher than the national average. If you find yourself wondering whether or not your legal rights have been violated on the job, discussing your concerns with a local employment attorney may be helpful.
2018 Rings in New Employment Laws
Several new employment laws went into effect in January that may positively impact employees. A few important ones include:
AB 1008: This law applies to employers with more than four employees, and deals with the actual application process. Now, questions related to criminal history prior to employment are banned, except for positions where a background check is required by law (such as public education, law enforcement, etc.).

After

a conditional offer of employment has been made, an employer may investigate an applicant's criminal history, but cannot refuse employment without first determining that the criminal history would have a direct impact on the performance of job duties, giving the applicant a written explanation of the reason for the rejection, and providing an opportunity for the applicant to contest the decision, providing a second written determination of the final decision not to employ the applicant.
SB 63: This law, which applies to employers with more than 19 employees, requires eligible workers to be offered as much as 12 weeks of unpaid leave to bond with a new child. Whether the child was adopted, is a foster child, or is a newborn to the employee, this leave is now available. While on leave, employers are required to pay for health care coverage under any group plan. Following the leave, the employee is guaranteed an equivalent position back in the company.
SB 179: Residents of the state may now choose one of

three

options to identify their gender on state I.D. cards and birth certificates: male, female, or

nonbinary.

(The same will apply to driver's licenses in 2019). Changing one's gender on other legal documents is now much easier, as well.
AB 46: Public employers are now required to provide the same protections offered through California's Fair Pay Act (against gender, race, and ethnicity discrimination) that private employers have been held to for years.
SB 396: Covered employers must now include information about harassment related to sexual orientation and gender identity and expression in their required sexual harassment trainings.