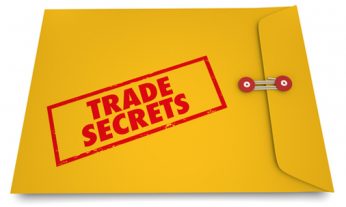 Do you know the inner-workings and trade secrets of your company, and suspect the company is operating in violation of the law? Are you reluctant to share company secrets for fear of facing federal, private, or civil action for trade-secret misappropriation? You are in a difficult spot: A good employment attorney may be able to help.
The Defend Trade Secrets Act
The DTSA protects trade secrets associated with products and services used in foreign or interstate commerce.  It affords U. S. businesses both protections and legal remedies for the misappropriation of proprietary information. This relatively new federal law provides a uniform way to view the definition of trade secrets, statutes of limitations, and intellectual property.
What is a Trade Secret?
The DTSA intentionally defined trade secrets rather broadly:
"all forms and types of financial, business, scientific, technical, economic, or engineering methods, techniques, processes, procedures, programs, or codes, whether tangible or intangible, and whether or how stored, compiled, or memorialized physically, electronically graphically, photographically, or in writing if
    The owner thereof has taken reasonable measures to keep such information secret; and

    The information derives independent economic value, actual or potential, from not being generally know to, and not being readily ascertainable through proper means by, another person who can obtain economic value from the disclosure or use of the information."
What is "Misappropriation?"
The DTSA is quite specific as to what constitutes a misappropriation:
The attainment of information by improper means;

Obtaining information from someone who had the duty to protect it;

Knowingly acquiring a trade secret that was discovered by accident.
SnapChat Trade Secrets Lawsuit
One former employee is suing SnapChat, claiming that the company pressured him to reveal proprietary information about his former employer, Facebook. The employee, Anthony Pompliano, was terminated three weeks into his employment allegedly because he was incompetent. Pompliano claims he was lured to the company under false pretenses and was asked to share secrets about Facebook operations. Had he done so, he may have been subject to federal penalties.
Trade Secrets Sharing – Remedies
A number of remedies are available in the event of trade secret sharing:
Civil seizure;

Injunctions to prevent potential misappropriations;

Royalty payments, exemplary damages, and other damages.