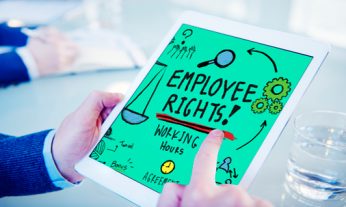 Binding Arbitration and the Private Attorney General Act. Suppose, as a condition of employment, you signed an arbitration agreement, waiving your right to litigate future disputes or join class action suites. But then, after securing employment, you have an experience that causes you to consider filing a civil claim against your employer. What are your rights?
The intricacies of this situation and the use of the Private Attorney General Act may require the experienced guidance of California labor and employment attorneys; you want the aggressive team at Beck Law P.C., on your side.
Private Attorney General Act and the Uber Case
The situation described above is not unlike the position that Uber drivers found themselves in. Despite signing an arbitration agreement prior to hire, many drivers joined together to attempt to get the courts to support their efforts to be reimbursed for costs, such as gasoline, and to object to the company's policy of telling customers that tips are included in the price of a ride.
What empowered these drivers to think they could bypass a signed arbitration agreement and go straight to the courts for relief? The Private Attorney General Act (PAGA) allows private citizens, or workers, in California to pursue legal remedies that might otherwise be initiated by the state itself.  In other words, aggrieved employees may file a civil claim against employers who violate California employment law. Uber drivers filed suit, reasoning that PAGA would outweigh arbitration requirements. The final outcome in the courts is yet to be determined; at present the 9th Circuit Court is siding with Uber on the arbitration issue. But if drivers are able to get traction with their PAGA suit, what can they expect?
How Does Private Attorney General Act Work?
Private Attorney General Act has two requirements:
The complainant must notify the California Labor and Workforce Development Agency (LWDA) of alleged violations;

The LWDA does not itself pursue the case or issue citations.
If these criteria have been met, the employee is essentially "deputized" and may file suit, with the understanding that any civil penalties will be split, with the LWDA receiving the lion's share of 75%, and the employee taking the remaining 25%.
Notably, when an employee brings this type of action against his employer, he does so on behalf of all employees who experienced the violation. For example, in the Uber case, if the employee sues on the basis of gas reimbursement costs, the final judgment would take into account the total number of Uber employees who had a similar experience.
Employer violations fall into three classes:  
Serious violations.

Health and Safety violations.

All other labor code violations.  
Each category of violations has its own set of procedures and prescriptions. [Read more…]