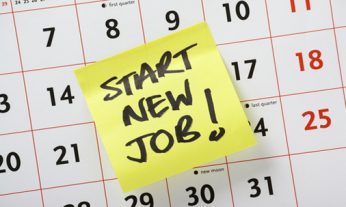 When you were hired by your current employer, were you required to sign an arbitration agreement? The agreement stated you would use an arbitrator to deal with any workplace-related legal claims, rather than going through the courts. At the time, it seemed a minor issue—just another piece of paper you signed in order to get the job you wanted. Now, you may find yourself regretting that signature. Perhaps a group of employees has asked you to join in a class action lawsuit against your employer, fighting for employee rights. You believe in the cause—but there is the matter of that pesky arbitration agreement you signed. What now? An experienced employment lawyer can help you to understand both your rights and your responsibilities in this situation.
The Arbitration Process
Pursuing a remedy to workplace issues through an arbitration process has benefits, to be sure.  For instance, the proceedings are often much speedier. Disputes among parties can be raised over the phone with an arbitrator, instead of through the motions required in the court system. Besides saving time, arbitration can save everyone a lot of money. Employees, in particular, save money because employers are required to pay all arbitration fees in California. Arbitration is also a more private venue than the court, and no public records will be filed.
Federal Ruling
The 9th Circuit court recently issued an opinion striking down mandatory class waivers (Morris v. Ernst & Young). In this case, the plaintiff had signed an arbitration agreement spelling out that "covered disputes pertaining to different employees will be heard in separate proceedings."  Nonetheless, the plaintiff claimed that he and others had been wrongfully labeled as exempt from overtime pay, and filed a class and collective action against his accounting firm, Ernst & Young.  The court found that agreements that take the rights of the worker to obtain federal relief from a work-related claim are untenable, and ruled for the plaintiff.
Arbitration Agreement Uncertainty in California Law
On the other hand, the California Supreme Court has upheld arbitration agreements that include class action waivers (Iskanian  v. CLS Transportation Los Angeles, LLC.).
This leaves us with some ambiguity regarding the enforceability of arbitration agreements that include class action waivers. The federal court clearly states that employees do have a right to band together to pursue work-related claims. The state court differs. So, is an arbitration agreement enforceable in the state of California?
In general, a well-drafted agreement that is implemented fairly and appropriately should be enforceable. What makes an agreement unenforceable? The courts have found certain factors to be non-starters such as:
Agreements that require employees to waive statutory damages;

Agreements that require employees to waive statutory remedies;

Agreements that do not allow the employee to recover attorney's fees if successful;

Agreements that contain class action waivers, precluding employees' rights to band together to ensure their rights are preserved and protected.