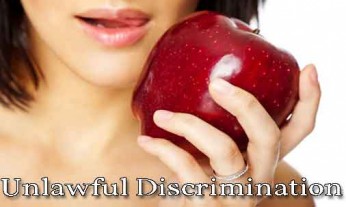 California unlawful discrimination precedent established. In 2004, actress Nicollette Sheridan signed a contract with Touchstone Television Productions to play the role of Edie Britt on the television series Desperate Housewives. In 2008, she complained to Touchstone that the show's creator, Marc Cherry, physically assaulted her during a rehearsal. When she learned that her contract was not being renewed for another season, she filed a complaint against Touchstone.
Sheridan's original claim stated that she had been fired because she complained about the alleged assault, and argued that her firing was a wrongful termination in violation of public policy. Her claim went to court, where a mistrial was declared after the jury was unable to make a unanimous decision.
Sheridan then amended her claim, arguing that her firing amounted to retaliation under Section 6310 of the California Labor Code. In 2013, her case was dismissed, on the grounds that she was required to exhaust her administrative remedies under Sections 98.7 of the California Labor Code before she could sue under 6310. However, on October 20, 2015, a California Court of Appeal overturned that ruling.
The Appellate Court Weighs in
The Court of Appeal ruled only on the issue of whether Sheridan was permitted to file a lawsuit under Section 6310 without first exhausting her administrative remedies under Sections 98.7 and 6312. The decision held that she was not obligated to exhaust these remedies and allowed her complaint to proceed.
Section 6312 states that an employee may file a claim with the California Labor Commissioner under 98.7 if he or she alleges unlawful discrimination under 6310 or 6311. 98.7 states that an employee may file a complaint with the Labor Commissioner within six months of an alleged violation of any law under the Labor Commissioner's jurisdiction.
The Court of Appeal's decision holds that the use of the word "may" in Sections 98.7 and 6312 (as opposed to "shall") indicates that filing a complaint with the Labor Commission was permitted, but not mandatory. In addition, the ruling points to the language used in subdivision (g) of Section 98.7, which states that the law has no requirement that a complainant exhaust administrative remedies.
The decision also cites the case of Lloyd v. County of Los Angeles, in which a public employee argued that he was wrongfully terminated in violation of Section 98.7. In that case, an appellate court rejected the County's argument that the plaintiff was obligated to exhaust his administrative remedies. The Lloyd ruling stated that plaintiffs suing under the California Labor Code do not have an administrative exhaustion requirement.
What Does This Mean for Future Unlawful Discrimination – Wrongful Termination Lawsuits?
Since Sheridan filed her complaint, the California Legislature has amended the Labor Code to explicitly state that complainants do not have a requirement to exhaust their administrative remedies. The ruling described above asserts that there is no such requirement even for a complaint that was filed before these amendments went into effect in January 2014. [Read more…]