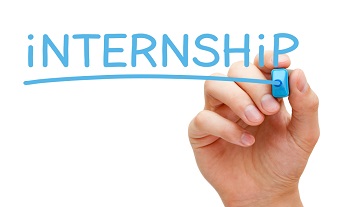 Are unpaid interns protected from harassment or discrimination in the workplace? California employment law is changing rapidly and creating more protections for employees.  In addition, Governor Brown just signed a new law that protects unpaid interns from harassment or discrimination in the workplace.
California law already prohibited discrimination and harassment of employees.  The new law means that unpaid interns are also afforded the same protections.
What does the law provide for unpaid interns?
Employers cannot discriminate against interns on the basis of protected characteristics in the hiring, firing or training of unpaid interns.  Protected characteristics include age, race, gender, and sexual orientation.
Employers may not harass unpaid interns based on protected characteristics. As is the case with employees, employers may be liable for harassment against unpaid interns if the employer knows about the harassment and fails to take appropriate corrective action.
Employers specifically may not discriminate against unpaid interns on the basis of their religious beliefs and must provide reasonable accommodations for interns to observe religious obligations.
The law goes into effect January 1, 2015.  California joins New York, the District of Columbia, Oregon and Illinois as states that have laws that protect unpaid interns against sexual harassment and discrimination.
Why Protect Unpaid Interns?
Title VII of the Civil Rights Act of 1964 and California state law already provided protection for employees.  The new California law extending protections to interns was proposed after several courts around the country barred unpaid interns from bringing sexual harassment or discrimination lawsuits because they technically are not employees.
A case in New York that received a lot of media attention was one involving a Syracuse University student who sued the company where she was an intern because she alleged that her supervisor had sexually harassed her and groped her then retaliated against her when she reported his misconduct.  The court in New York decided that the intern could not sue the company where she had her internship because the law only protected employees, not interns.
The new law is especially important in California, where jobs in the entertainment, film, media and technology industries are highly competitive and many people are willing to work as unpaid interns with the hope of eventually becoming a paid employee.
What is Sexual Harassment?
Sexual harassment comes in many different forms, but includes:
threatening an employee with termination, a reduction of hours, less desirable work shifts, or denial of a promotion if the employee does not perform sexual favors;
unwanted sexual advances;
inappropriate touching; and
sharing inappropriate sexual images, pornography or other sexual content with employees.
What is Discrimination?
If an employer makes decisions regarding its employees and uses an employee's gender, national origin, race, religion, sexual orientation, pregnancy or disability to make that decision, that employer may be engaging in discrimination.  Some of these decisions may include who to hire and fire, how much to pay employees, which employees receive a promotion, who loses their job during layoffs, and retirement plans.  There may be other situations where an employer unlawfully discriminates against an employee.  If you believe you have experienced discrimination in the workplace, it is best to consult with an attorney.
Experienced California Employment Attorneys
If you feel that you have experienced sexual harassment or discrimination in the workplace, it is important to consult with an experienced employment attorney who will discuss your rights with you.  The attorneys at Beck Law P.C. have experience negotiating and litigating employment law issues and are available to discuss your case.  Please contact us to make an appointment.