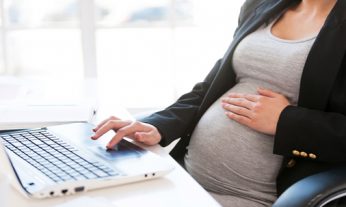 Is your job at risk because you are pregnant? If so, your employer may face some trouble with the law. Only an experienced local employment attorney can say for sure after reviewing the circumstances of your particular case. The fact is, employers have tried to get away with ignoring or even stomping all over women's rights, and it has not worked out well for them in California.
Jury Award for $185 Million
Consider the case of Rosario Juarez, who sued her employer, AutoZone, after being demoted shortly after giving birth to her son. Juarez states that her boss consistently suggested she step down from her management position due to her pregnancy. When she complained about the prompting and the demotion and filed suit, she was ultimately fired. A jury found that the company had discriminated against her and terminated her in retribution, awarding her nearly $900,000 to compensate her for lost wages and emotional suffering, as well as $185 million in punitive damages. AutoZone was set to appeal the decision, but the two parties came to an agreement for an undisclosed settlement in order to avoid further litigation.
Refusing to Hire Pregnant Applicant Results in Lawsuit
When executive management at Olam Americas, Inc. rescinded a job offer after discovering the applicant was pregnant, the United States Equal Employment Opportunity Commission (EEOC) got involved. They sued the Fresno company in hopes of gaining compensatory and punitive damages on the basis of gender discrimination. The case centered on the Pregnancy Discrimination Act, which prohibits discrimination on the base of gender or pregnancy.  Ultimately, the case was settled for $140,000.
Fired After Giving Birth
A few days after Leah Marshall delivered her infant son, she received a distressing phone call from her manager. Although she had been promised that she could return to her position with Genesco Inc. following the birth of her son, she was now told that there was simply not a spot for her with the San Francisco company. Apparently, company bigwigs did not understand that any discrimination based on pregnancy, childbirth, or problems related to those conditions is illegal under EEOC rules. The EEOC suit sought damages to cover lost wages, emotional suffering, and punitive damages. A federal judge approved a settlement for $5,000 in lost wages and $20,000 for emotional distress. Managers were also ordered to undergo training to avoid future problems with discrimination issues related to pregnancy. [Read more…]