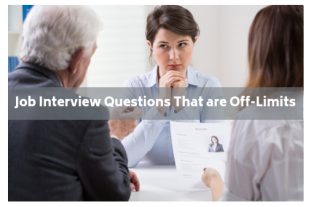 Did you know that some job interview questions are none of your new potential employer's business? With the unemployment rate hovering right around 4% in California, looking for a job is a pretty competitive business. As employers vie to capture the most qualified and able applicants for their companies, they all too frequently delve into interview topics that are, frankly, none of their business. In fact, certain issues are so far out of the realm of acceptable inquiry that they can land the company in court. If you have suffered enquiries that are legally off-limits, a local employment lawyer can assist with next steps.
What Job Interview Questions are Off-Limits?
A number of topics should never be broached during a job interview here in California. Among some of these job interview questions are the following:
What is Your Marital Status? How many kids do you have?

Potential employers are not allowed to ask about your family status, whether or not you are pregnant or intend to be, or in any other ways fish around into your family status.

What year did you graduate from high school?

This question gets at a person's age, which is not allowed under the Age Discrimination in Employment Act and the Federal Employment and Housing Act. The only exception is when an employer is confirming that

minimum

age requirements are being met.

Have you ever been convicted of a crime?

It has been illegal to ask about one's criminal history since the legislature passed

AB 1008

in 2017. The law applies to any company that employs six or more employees. Specifically, employers may not:

Ask any questions related to criminal convictions on the application;

Put any weight on an applicant's criminal history until

after

a conditional job offer has been put forward;

Consider or share any information discovered during a criminal background check relates to specific criminal activities or convictions.

What are you earning at your current job?

In 2018,

AB 168

became effective, requiring potential employers to steer clear of questions related to an applicant's previous earnings.  Knowledge of one's salary history may not be allowed to influence whether or not an applicant is hired or the amount of pay that is offered. The exception to this rule is when the applicant offers unsolicited information related to previous earnings, and other factors are also weighed in determining future salary.

Are you a citizen of the United States? Where are you from?

Although seemingly innocuous, questions related to one's background may be a way for an employer to determine an applicant's culture or national origin. While it is acceptable to ensure that an applicant is legally entitled to work in this county, asking questions that narrow down an applicant's background is not allowed.