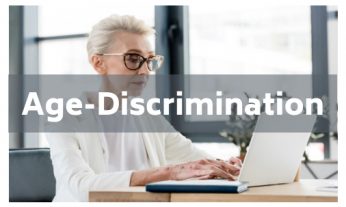 When her bosses told Codie Rael that she was a dumb female who was outdated and old culture, she got fed up and quit her job.  Then she filed a lawsuit against the company for age-discrimination. If you find yourself facing age discrimination, speaking to a local labor law attorney could open some doors for you.
Outcome of the Age-Discrimination Case
A jury found that Rael's employers were malicious and oppressive, and hit them with a $31 million judgment: $3 million in compensatory damages and a whopping $28 million in punitive damages.
State and Federal Anti Age-Discrimination Laws
There are laws on the books protecting you from age discrimination in advertising for jobs, the application processes, hiring, offering promotions and training opportunities, and/or firing.  Compensation and working conditions cannot be assigned based on age, either.
Is it Age-Discrimination?
Proving age discrimination is getting tougher these days. Rael's case was littered with overt age slurs, making it easier to prove that her age was an issue with her employers. Most employers are smart enough to know that making disparaging remarks about an employee's age could get them into trouble.  
In past years, older employees who were let go as part of a reduction in staff could infer that age-discrimination was at the root of the termination. Recent court decisions have found that companies that are trying to reduce costs are within their rights to eliminate higher earning individuals—often those who are older. Reducing costs and age discrimination no longer go hand in hand. In order to win a discrimination case, employees must demonstrate that age was a central issue behind the firing.
If You Think You Have an Age-Discrimination Case
In the event you believe you have a case for age-discrimination, it is important to pay attention to timelines:
You have 300 days to file an age discrimination case with the U.S. Equal Employment Opportunity Commission (EEOC) if a state agency enforces anti-discrimination laws (

California's Fair Housing and Employment Act (FEHA)

protects employees at work places that employ five or more people);

If you are filing suit under the Equal Pay Act, you have two years from the time of the incident to make your claim.