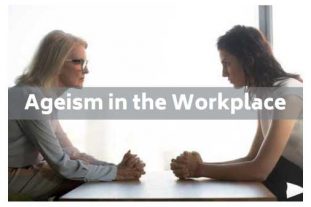 Fired after he was accused of calling women to his desk for no apparent legitimate reason, Benny Binshtock believed ageism to be the real reason for his termination and that Mattel was hoping to get rid of the 70-year-old in order to replace him with a fresher face. In June 2019, Binshtock filed a suit saying as much, alleging discrimination and harassment on the basis of age, including fraud, defamation, retaliation, and wrongful termination, leading to the clearly intended consequence of emotional distress and joblessness. If you believe you have suffered similar discrimination, speaking about your circumstances to a local labor attorney could prove to be useful. 
Binshtock's Story
Binshtock was hired by Mattel in 1968, quickly making his way from apprentice to supervisor for the company. He worked in the model-making department, and, after decades there, noticed that the department was not hiring new people. In fact, the department started to experience layoffs in 2018. Binshtock noticed that older workers seemed to be on the chopping block more often than not.
Around that time, he was alerted that a sexual harassment complaint had been filed against him with the human resources department. Binshtock claims the allegation was completely false, a fabrication designed to impugn his reputation. In the meeting when HR confronted him, in fact, the allegations shifted in nature. Instead of an actual sexual harassment allegation, the HR representative noted that Binshtock made women in the department uncomfortable. Within a month, he was fired for cause. He was 70 years old at the time of his termination. His legal team asserts that Binshtock had never been in trouble at work, and cited his lengthy employment record at Mattel as evidence of such. A notice of settlement was filed with the Los Angeles Superior Court in November of 2019.
What Does Ageism Look Like in the Workplace?
Age discrimination comes in many forms, and can ultimately result in wrongful termination from a job. It is essentially any policy or action that results in different treatment of an employee due to age.  While many people think of age discrimination centering around older Americans, ageism may be directed toward younger employees, as well. Some examples of discriminatory actions might include:
Direct ageism: Being restricted from training opportunities, promotions, bonuses etc. that younger employees get to experience;

Indirect ageism: Being ineligible for promotion because you are lacking a postgraduate degree, which you are too young to have attained yet;

Harassment: Having to endure comments related to how slow older workers are, how difficult it is for older workers to learn new things, etc.

Victimization: Having your supervisor ridicule you when you report a problem or request an accommodation.