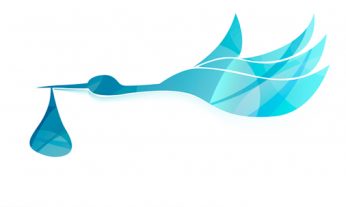 Are you currently pregnant or considering pregnancy? Well the decision to start a family is complex and requires a number of considerations, but pressure from your employer should not be one of them. The law offers specific discriminatory protections for mothers or potential mothers in the workplace. An experienced employment lawyer can help you with issues in the event you feel you are experiencing pregnancy discrimination.
Federal Protections
The Pregnancy Discrimination Act (PDA) prohibits workplace discrimination related to pregnancy. That means that being pregnant cannot influence any decisions regarding hiring, pay, job assignments, training opportunities, layoffs or firing. Additionally, benefits relating to health insurance or leave cannot be determined based on this status.
Physical Limitations
If your pregnancy interferes with your ability to perform duties normally associated with your position, your employer must provide alternate assignments, disability leave, or other leave just as it would for any other temporarily disabled employee. If your pregnancy results in additional health issues, such as preeclampsia, for example, the law requires reasonable accommodations.  These types of medical conditions are covered disabilities under the Americans with Disabilities Ace Amendments Act of 2008.
Reasonable Modifications
Modifications must be based on individual circumstances and needs.  Some common accommodations that might be required include:
Eliminating non-essential functions (such as heavy lifting) from the workload for a period of time;

Allowing frequent restroom breaks;

Modifying daily schedules to accommodate morning sickness;

Allowing an employee to be seated when standing might normally be expected.
What is Harassment and Discrimination?
Clearly, harassment, intimidation, and any discrimination surrounding pregnancy or childbirth is unlawful. Any behavior that creates an offensive or hostile work environment due to its frequency or severity, or that results in an unfavorable job action, may be actionable. Refusing to provide reasonable accommodations could also be considered discrimination.
Pregnancy and Maternity Leave
If an employer allows disabled persons to take disability leave with or without pay, the same must be offered for pregnancy-related issues. Pregnancy cannot be singled out with special rules or procedures. In addition, the Family Medical Leave Act (FMLA) of 1993 allows any new parents up to 12 weeks of paid or unpaid leave for the care of a new child, given the employee has worked for a year prior to the requested leave.
Finally, the Fair Labor Standards Act (FLSA) provides that nursing mothers must be afforded the time and private location (not just a bathroom) to express milk. [Read more…]